Social distancing inspired a dark mood in Gerard McCabe jewellery designer Nazanin's paintings. What emerged was a luxuriously uplifting jewellery collection perfect for a pink diamond. Gerard McCabe presents an exhibition of painting and photography that unveil the design story behind the impressive Amore ring design.
You are invited to discover this jewellery design story at our upcoming SALA exhibition.
Gerard McCabe Presents: From Pandemic Woes to Pink Diamond Luxury.
At: Adelaide Arcade (Near Gay's arcade).
From: August 1 - 14th. 9am - 5pm.
Jewellery design starts with a spark that becomes a story worth telling. The covid pandemic drove us physically apart. Whilst social distancing, we lost the opportunity to hold and embrace one another. This physical divide became an emotional chasm.
During the pandemic, Gerard McCabe Designer Nazanin Mohammadkhani painted the raw and dark emotions she, and all of us were feeling. This process of painting sparked the idea that what we all needed was to touch, embrace, and hold one another again. This was the key to lifting us out of the darkness.
This idea evolved into a jewellery design story based on the power of touch. Uplifting jewellery that invokes the importance of those close to us. The joy they bring through the support they give. The Gerard McCabe Amore ring design was created with a rare pink diamond at the centre and surrounding diamond layers of embrace.
The jewellery, captured in beautiful photographs by Michelle Kenney and Claire Pasion, completes the story in this exhibition. Discover the evolution of a Gerard McCabe jewellery story and how detailed the creative process truly is.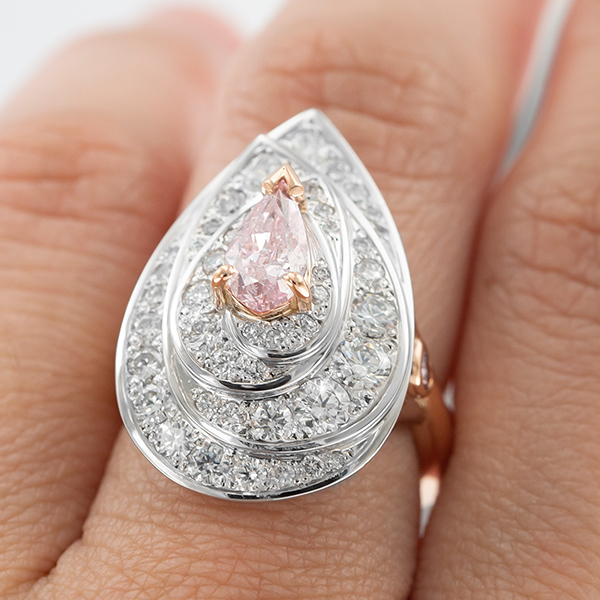 This exhibition as part of the South Australian Living Artists (SALA) Festival, features works from three artists who are also employees of Gerard McCabe Jewellers: Nazanin Mohammadkhani - Design Director and painter; Michelle Kenney - Photographer; and Claire Pasion - Photographer.
Each an accomplished artist in their own right, these three women bring their talents to our team each day. Nazanin works both with clients on Bespoke Jewellery creation and as a part of the Gerard McCabe Design Team - bringing stories to life through jewellery design. Michelle and Claire work tirelessly to capture the essence of Gerard McCabe's jewellery through their photographic lens. Where the variation of light, refraction and the micro nature of their subject matter challenges them daily.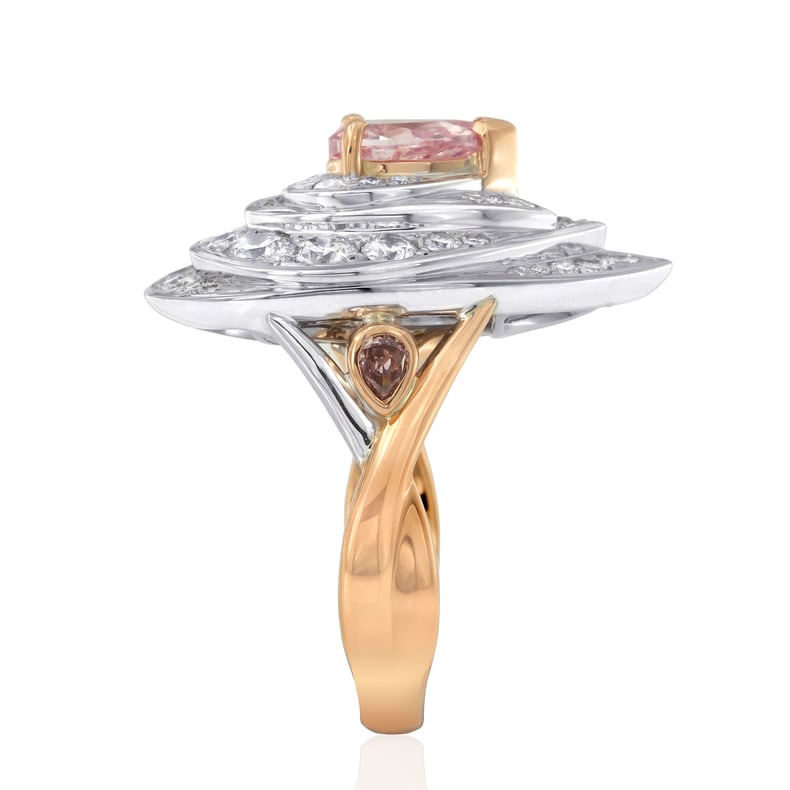 This exhibition also seeks to acknowledge all the Gerard McCabe team members that work tirelessly to bring our jewellery stories to life. Including all our Administration and Sales team members.
We hope that you enjoy this unique exhibition and the window it offers into the creative process behind a Gerard McCabe design.