Though you may be at that stage of the relationship where you're 100% comfortable with one another, you may feel slightly nervous when it comes to popping the question. The idea of having to plan and organise everything in secret to ensure a picture perfect moment can be quite nerve-wracking for the one proposing, especially if you're not sure where to start.

What do you say? What do you do? Where do you do it? All these questions and more can run through your mind.
Choosing the time and location are probably the first things you consider, so have a think about the places your partner loves, or perhaps a special date that is significant to the two of you.

At Gerard McCabe, we love helping couples to begin their happily ever after. So, to give you some inspiration on how to ask your beloved to be with you eternally, here are some of our favourite proposal ideas:
VENUE WITH A VIEW:
WINDY POINT/MOUNT LOFTY
If you have never taken your partner to Windy Point or Mt Lofty House, they should definitely be on your list to consider.
The views are absolutely breathtaking, with both giving some of the best Adelaide has to offer.
It would be perfect for that magic moment at night when all the surrounding lights are glittering back at you both after a sumptuous dinner or sunset stroll.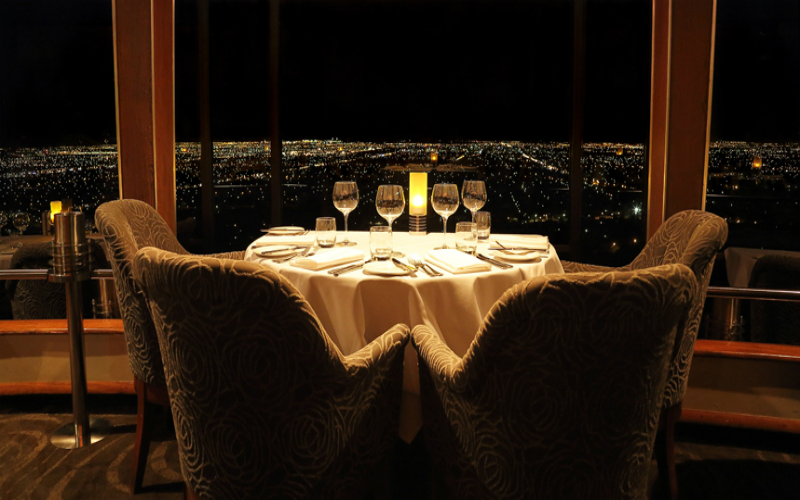 Windy Point Restaurant
STAR OF GREECE
This restaurant is located just by the coast down south. So catching the horizon when the sun is setting, walking along the beach or a rose petal accented set-up after dinner is guaranteed to melt their heart.
BOTANIC GARDENS
If your partner loves natural earthy surroundings, how about a little picnic at the Adelaide or Mount Lofty Botanic Gardens? The luscious gardens flower arrangements will make for an unforgettable backdrop - very romantic.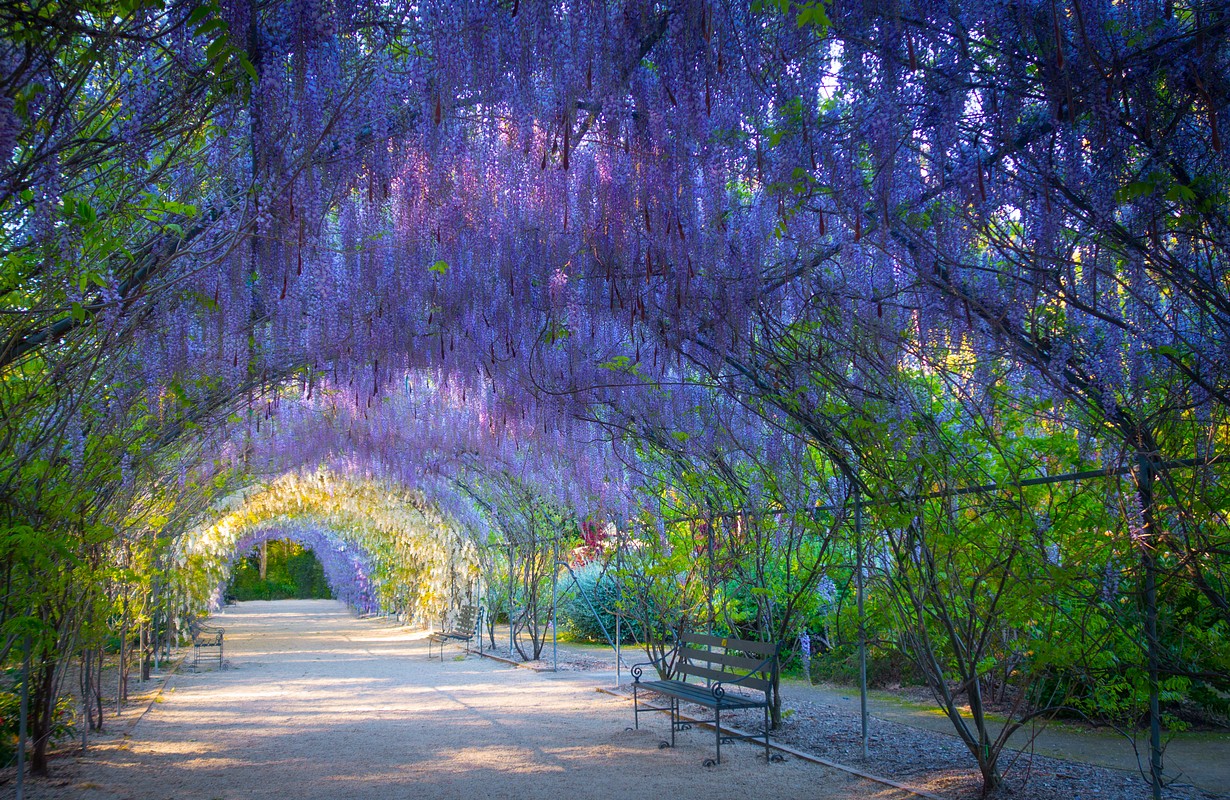 Adelaide's Botanic Gardens
ROAD TRIP:
SA'S LOCAL WINERIES
If you're looking for the perfect location to pop the question, visiting the Barossa Valley, Adelaide Hills or McLaren Vale are some fantastic options.
For the big moment, how about surprising your loved one during a hot air balloon flight, a stop at the whispering wall on the way to Barossa or simply whilst wining and dining at some of South Australia's finest quality restaurants.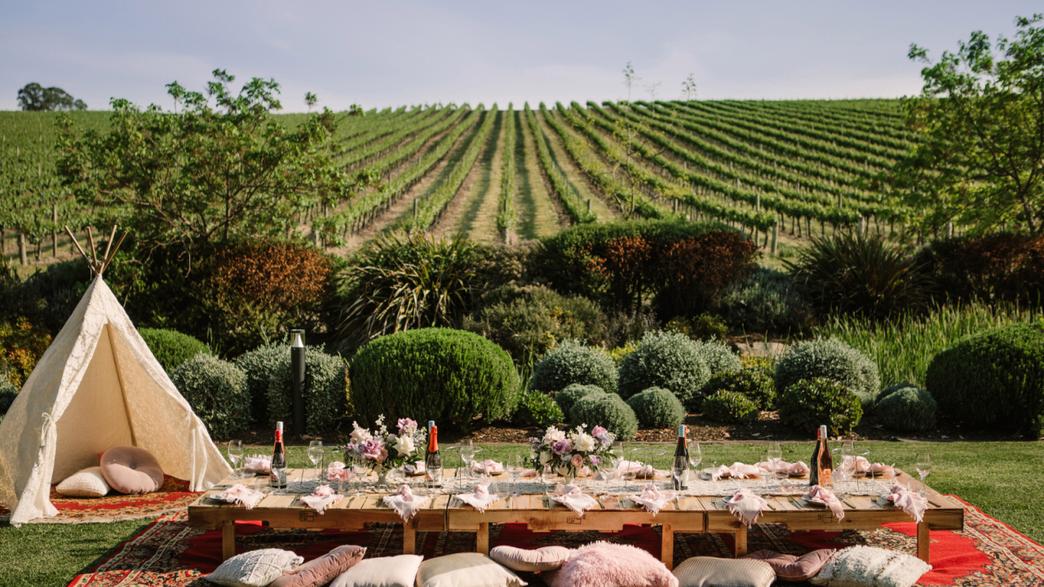 Wineries in South Australia
VICTOR HARBOUR
If you're seeking a more intimate environment, you can take a trip to Victor Harbor and rent out a cosy beach house.
You can have breakfast in bed, enjoy any number of gorgeous beaches and share a moment that you'll remember forever.
SECRET HIDEOUT
Remember that place where an unforgettable memory was created between the two of you or the one place you both love and always go to? It doesn't have to be about spending money. As long it is sentimental, it will be amazing.
DOUBLE THE FUN:
NEW YEAR'S EVE
Why not double the fun and excitement by starting the New Year by asking your one true love to spend the rest of your lives together? Be in amongst it all at one of the NYE celebrations around the CBD or Glenelg. Good vibes, fireworks, a New Year's kiss...unforgettable.
LONG WEEKENDS
Take advantage of a mini-holiday by planning a short getaway. It can be anywhere. A country cottage, a road trip, even a luxurious room in one of Adelaide's premier hotels.
After all, all you want to do when you have time off work is to relax and spend downtime with the person you love the most.
Make the little getaway that much more special by popping the question, and enjoy the rest of your break as an engagement retreat.
Are you on the hunt for the perfect engagement ring? If so, explore our exquisite range of Adelaide engagement rings today.