There are more than diamonds sparkling at the moment at Gerard McCabe Jewellers. The Champagne is flowing as Gerard McCabe Jewellers are overjoyed to announce that for the second consecutive year in a row, they have received ABIA wedding Australia's award for the Best Engagement & Wedding rings category in South Australia. As voted by our clients through the ABIA website.
We know that it has been another challenging year for our couples with many weddings going ahead with a smaller group of family and friends than what they would have liked.
We'd like to thank our clients for taking the time to rate our service with the Australian Bridal Industry Academy. At Gerard McCabe Jewellers, it is our greatest privilege to share in the wedding planning journey with our clients and all the special moments along the way. For us, it's all about you, we offer an unforgettable experience.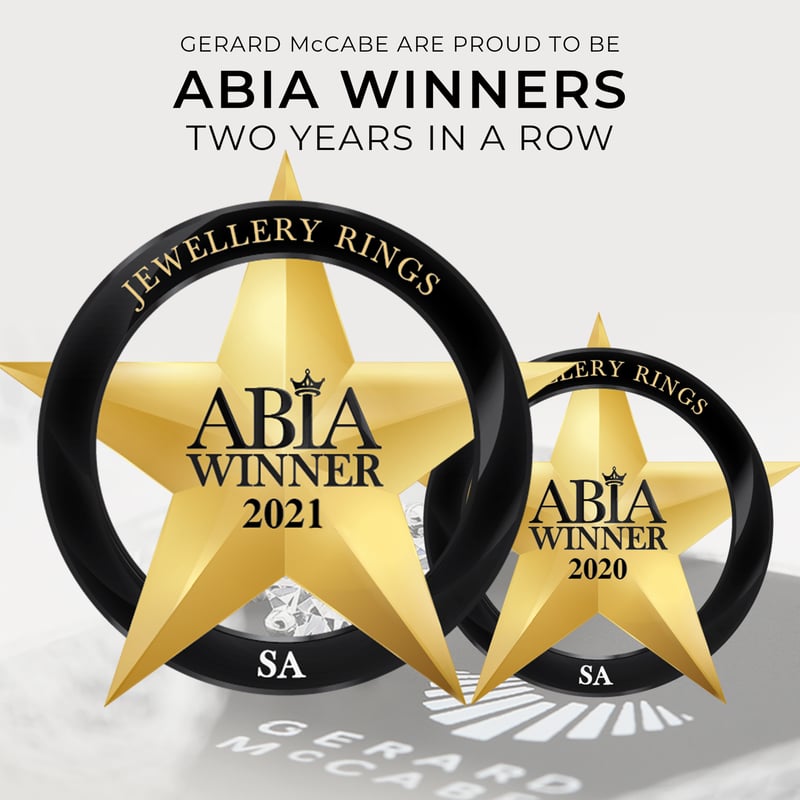 WHAT IS ABIA?
Since its beginning in 1996, the Australian Bridal Industry Academy's goal has been to advocate Trustworthy Wedding Vendors, safeguarding the Wedding Customer. Growing over the past 25 years, ABIA is known as the 'Tripadvisor' of Weddings.
Brides and Grooms to be, utilise the ABIA website to browse through hundreds of thousands of Customer Recommendations, Reviews and ABIA Industry Awards to compare & book Vendors. Providing them with an online wedding planner, helping them to create their dream wedding.
WHAT ARE THE EMERGING TRENDS FOR ENGAGEMENT AND WEDDING RINGS IN 2022?
At Gerard McCabe Jewellers we have an exquisite range of modern and timeless diamond wedding and engagement rings. Designed by our Adelaide jewellery team, our unique rings are crafted to the highest quality, intended to last you a lifetime and beyond. As Adelaide's best wedding jeweller we have an array of ladies wedding rings along with men's wedding rings.

Celeste 1.00ct Pear Cut Diamond Ring
If you're planning a proposal you may be considering some of the upcoming trends for 2022.
In the New Year, we'll see a trend and an increase towards engagement ring designs like that seen in the Gerard McCabe Celeste Collection.
These designs feature a finer band, which can be Diamond set, with a larger, fancy-shaped, central stone. Diamonds set in this design appear in all different shapes and sizes - with Pear-shape, Oval-shape and Cushion-shaped diamonds all popular choices. Alternatively, coloured gemstones such as Sapphires are on trend and available in a variety of shapes to suit her style. The finer band is a large part of the trend as are fancy-shaped gemstones in general.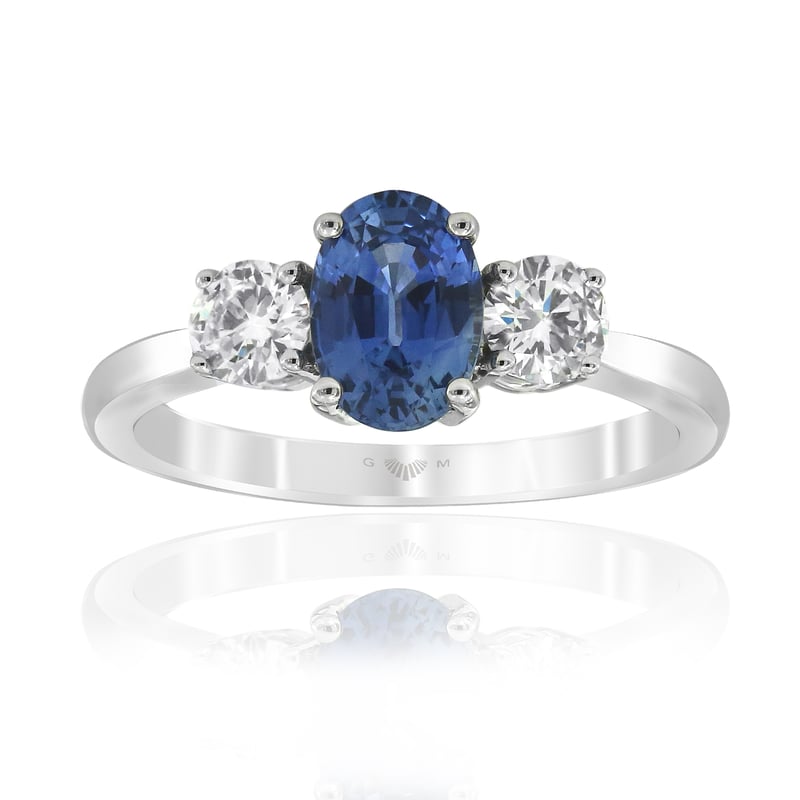 Tria Oval Cut Sapphire & Diamond Ring
Designs such as the Embrace 1.20ct Oval Cut Diamond engagement ring, with marquise-shaped and round diamonds on either side of the oval centre stone, are a perfect example of this direction.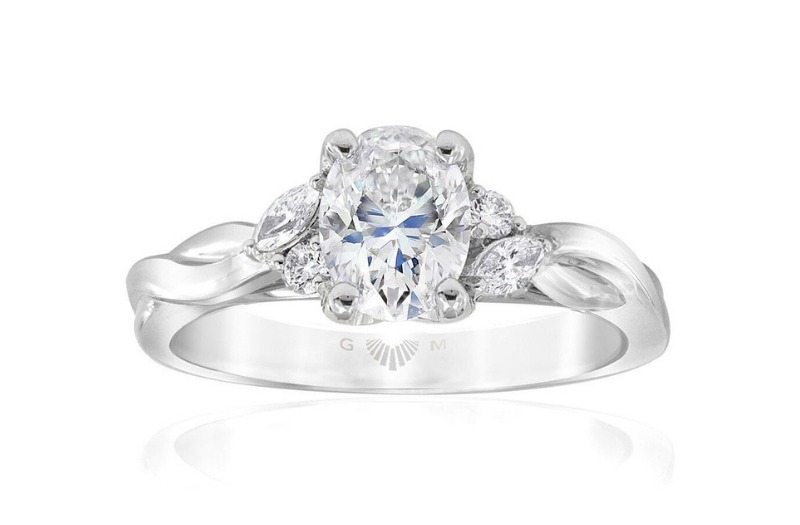 Embrace Oval Cut Diamond Engagement Ring
WHAT ABOUT THE METAL COLOUR FOR YOUR ENGAGEMENT RING?
We are expecting to see a rise in the popularity of Yellow Gold amongst our clients throughout 2022. The popularity of Rose Gold will remain strong, with White Gold remaining the most popular.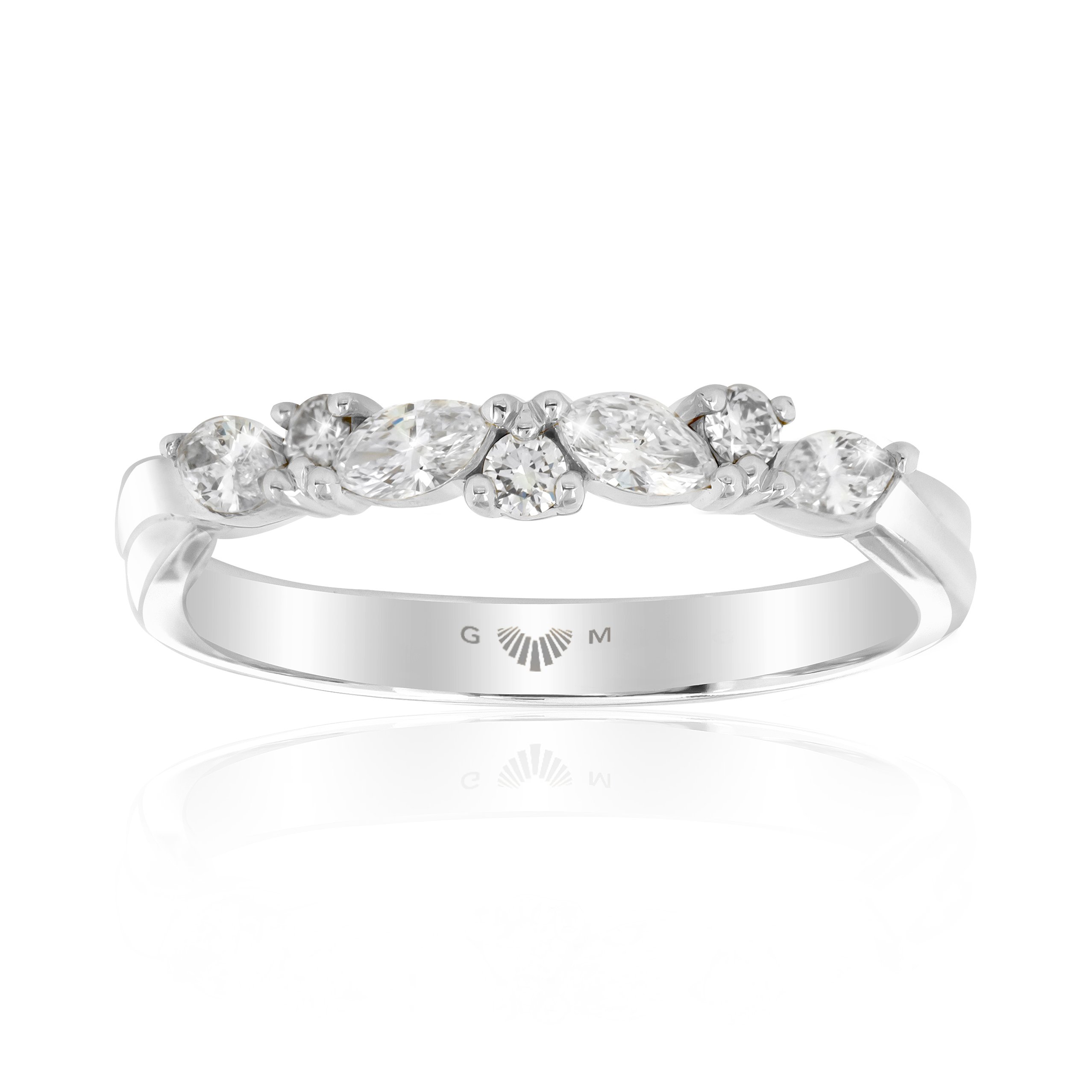 Embrace Marquise & Round Brilliant Diamond Linea Ring 0.32ct
WHAT ARE OUR TOP WEDDING BAND PICKS FOR 2022?
Gorgeous fancy-shaped diamonds can be taken into your wedding band with the Embrace Marquise & Round Brilliant Diamond Linea Ring. The inspiration for the delightful wedding band lies in Celtic knots and twisting vines. The vine is represented in the White Gold twisted band, the mixture of round and marquise diamonds perfectly complements engagement rings that include either round or fancy shaped diamonds. The arrangement of the diamonds gives a feel of textured lace, which would complement a fine lace bridal gown. This gorgeous piece is also available in Yellow Gold.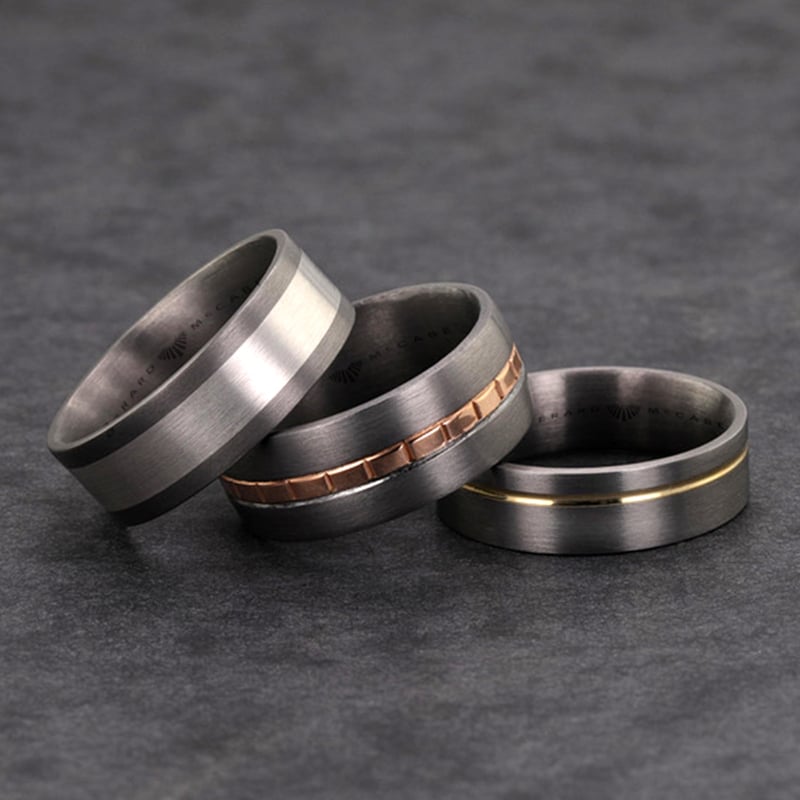 Tantalum Men's Rings from the Gerard McCabe Wedding Ring Collection
Tantalum wedding bands are our top pick for men's wedding bands for 2022. Tantalum is a strong dark metal that can be beautifully finished with yellow, rose or white gold.
To find out more about the Engagement ring trends of 2022 and for guidance selecting your most perfect Engagement or wedding ring. Visit our Boutiques in Adelaide Arcade or Rundle Mall, Adelaide. Alternatively, our expert team can assist you from the comfort of your home via video consultation, over the phone or via email. Make an appointment with one of our friendly sales consultants today.