Gerard McCabe was born with a passion for fine antiques and period jewellery. The collection housed in our Adelaide diamond boutiques is extensive and always changing. That said, we often feature a selection of the more popular antique ring styles. One such style being Gypsy rings.
WHAT ARE GYPSY RINGS?
Gypsy rings hail from the 1900s. The name tells of the design style; where a plain or slightly engraved band was set with rubies, sapphires, garnets, amethyst, diamonds or emeralds. It appears as if the gemstones are sitting flush with the surface of the metal as they are often set in a rubbed in style setting. The metal used for Gypsy rings was varied and they can be found in either 9ct, 15ct or 18ct gold.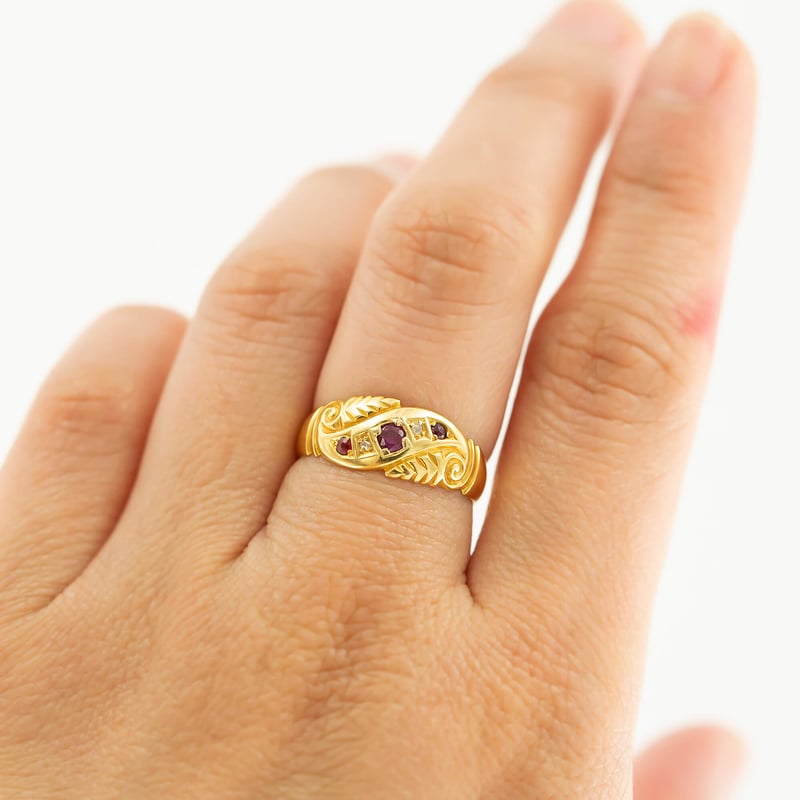 Antique Ruby & Diamond Gypsy Ring Hallmarked 1902
The Late Victorian Era (1885-1900) is known as the aesthetic jewellery period. Jewellers used diamonds and feminine, bright gemstones in their designs. Symbols like stars and crescents were popular design choices of this era and we often see these elements carved into the gold around the outside of the gemstones in our Gypsy rings.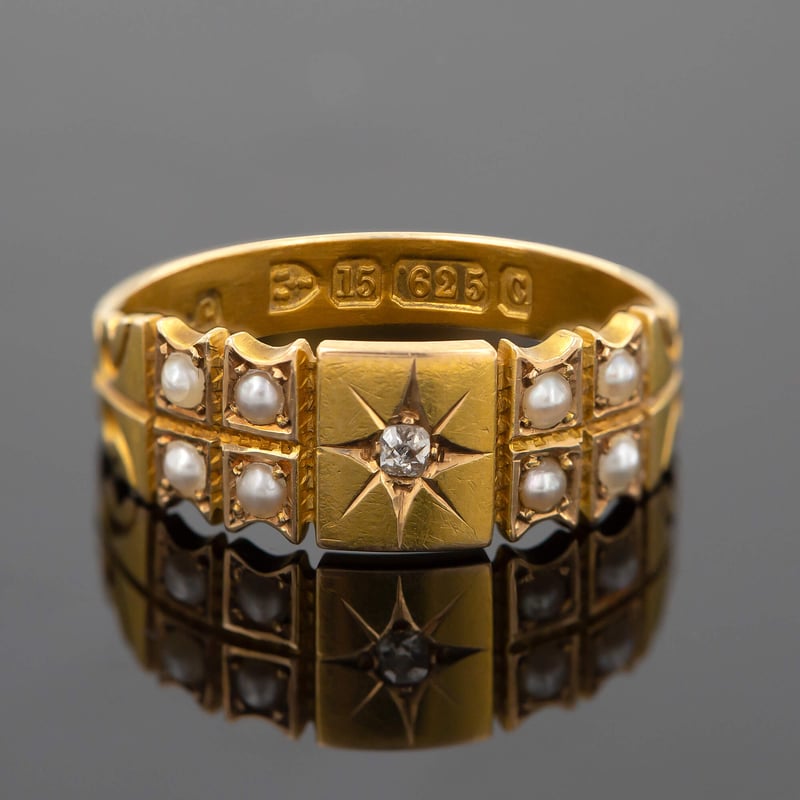 Antique Pearl & Diamond Gypsy Ring Chester 1886
Traditionally, these rings were given as a friendship band, as a gift to either young girls or by lovers and husbands. They were incredibly popular in the late Victorian times. A simple and easy to wear ring, with the possibility to select from an abundance of gemstones. The best part about these Gypsy rings is their durability - the flush gemstone setting is a very wearable, everyday style.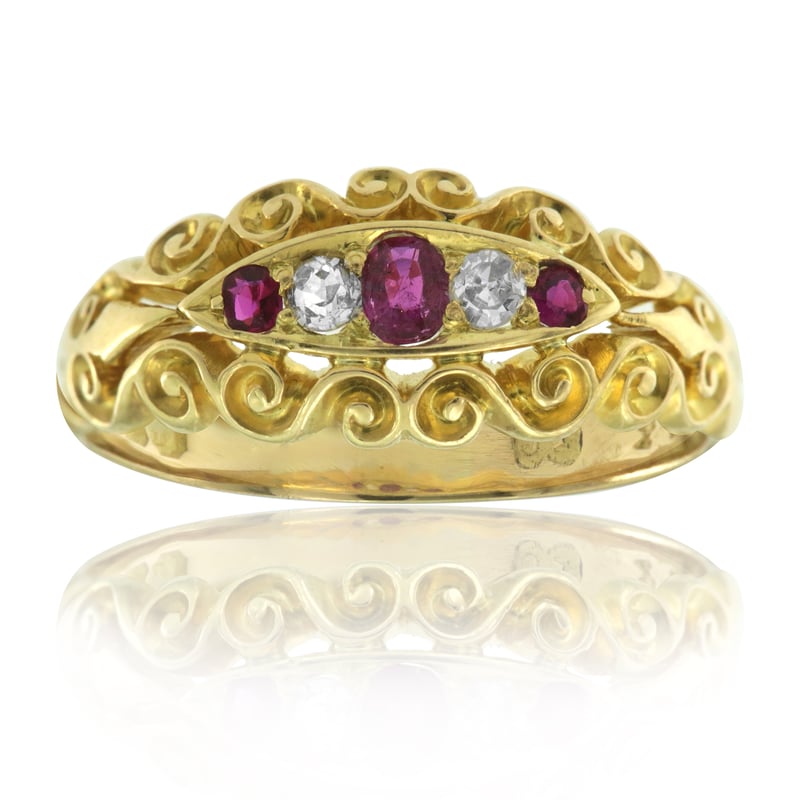 Victorian Ruby & Diamond Gypsy Ring London 1901
Many of the Gypsy rings available at Gerard McCabe exhibit the characteristics that truly define these iconic friendship bands. They extend past the inclusion of exquisite gemstones, to include impeccable engraving, further complementing the antique and period origins of the rings.
To learn more about Gerard McCabe's Antique & Period Collection visit our website or discover the collection in either our Adelaide Arcade or Rundle Mall boutiques or our display in the South Australian Museum Shop on North Terrace, Adelaide.