April is Diamond month, and we're celebrating with all things glitzy and sparkling. Fancy coloured diamonds come in a variety of breathtaking colours, each with varying intensity. Their rarity makes them incredible value and highly desirable, with a mere 0.1% of diamonds mined being coloured diamonds.
Gerard McCabe has an impressive range of coloured diamonds. Each piece in our coloured diamond collections has been designed to showcase the spectacular hues of these natural stones. Being Adelaide's diamond specialist, it's no surprise we have a beautiful offering of coloured diamond jewellery...
The Gerard McCabe's Echunga Foreshaw Ring celebrates the beauty of coloured diamonds. Created by our Director of Design, Nazanin, the ring features a stunning combination of white and coloured diamonds, further enhanced by the use of 18ct white and rose gold.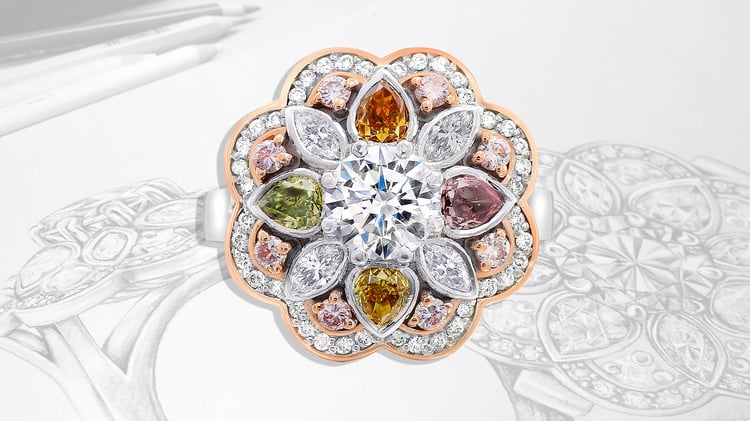 Gerard McCabe's Echunga Foreshaw Ring
As part of Gerard McCabe's Echunga Collection, this Foreshaw Ring is a marvellous representation of the beauty of natural coloured diamonds. Discover this breathtaking coloured diamond ring at our Adelaide jewellery boutique.
Discover the wonder of coloured diamonds with Gerard McCabe's Aura Yellow Diamond Ring. The luminescent pear cut yellow diamond is surrounded by a halo of glistening white diamonds - further enhancing the gorgeous yellow hue. Celebrate coloured diamonds with Gerard McCabe's Aura Yellow Diamond Ring and fall in love with the magnificent hue of this natural coloured diamond.
Try on this ring at our Rundle Mall Jewellery store.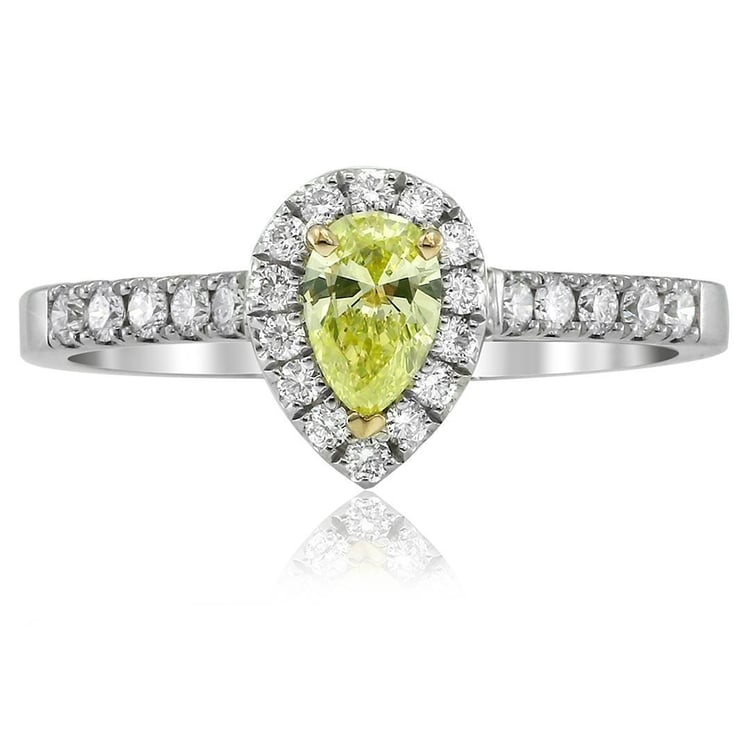 Gerard McCabe's Echunga Chapel Hill Ring displays the stunning mix of colour in its earthy diamond set. The natural diamonds that sit within the split band are a range of green, yellow and orange diamonds.
The white diamonds that run along the split band further enhance and complement the coloured diamonds within. A wonderful celebration of natural diamonds and their wide range of colours.
Discover this incredible ring at our Rundle Mall store today.
Discover the wonderful range of coloured diamonds at Gerard McCabe this Diamond Month. Visit one of our Adelaide diamond boutiques and discover the wide variety of coloured diamonds available, along with breathtaking natural gemstones and other designer jewellery.