The choice of an engagement ring can be just as important, if not more important than the bridal gown itself. As the wedding season heads into 2022, here are some engagement ring trends that will emerge in the New Year.
A MOVE AWAY FROM CLASSIC ENGAGEMENT RING DESIGNS
We will see a move away from classic and traditional designs, even though they are still popular. The Classic designs that are still popular are the 6 claw Solitaire Engagement ring and the Halo designs of the Aura Collection. The Halo collection features diamonds and vibrantly hued coloured gemstones encircled by a halo of diamonds.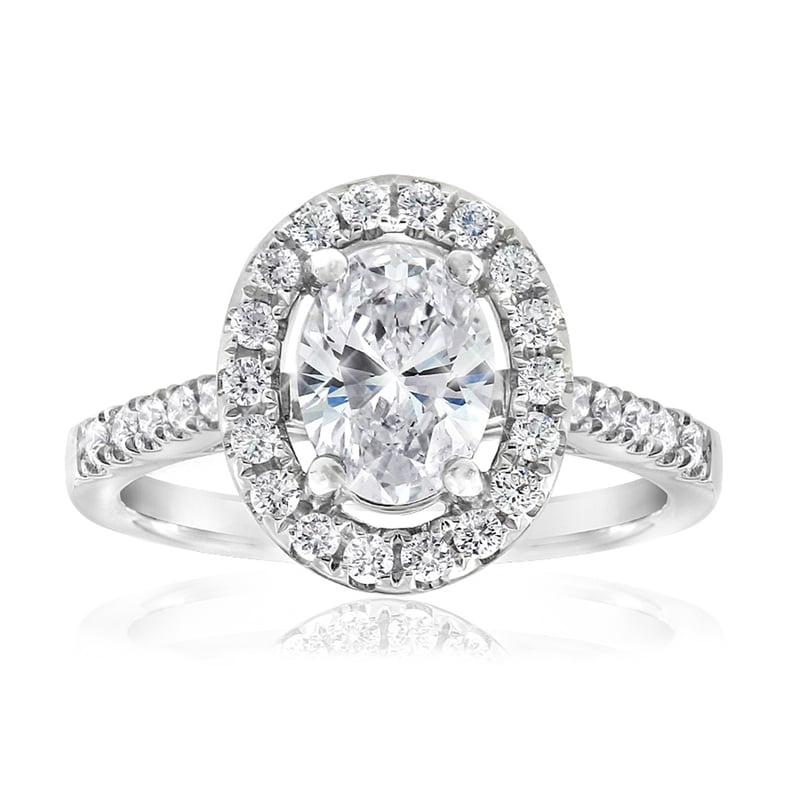 Aura Classic 1.00ct Oval Cut Diamond Engagement Ring
WHAT ARE THE EMERGING DIAMOND RING TRENDS FOR 2022?
For 2022 we'll see a trend towards engagement ring designs like those that are seen in Gerard McCabe's Celeste Collection. The Celeste design features a finer band, that depending upon personal preference may or may not be diamond set, with a larger, fancy-shaped, central stone. The trend here is to move away from the traditional round brilliant cut diamond and shapes such as pear-cut, oval-cut and cushion-cut are emerging as the most popular choices.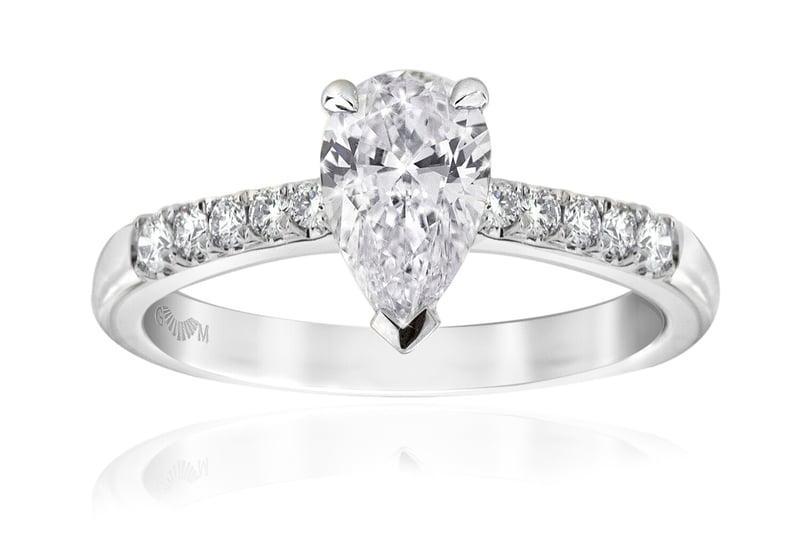 Celeste 1.00ct Pear Cut Diamond Ring
The trend towards different shaped gemstones is also extending to sapphires in engagement rings. The deep blue-hued gem has emerged in recent years as a popular choice for engagement rings and now we see clients are leaning towards the fancier shaped options here as well. The finer band is a large part of the trend as are fancy-shaped gemstones in general.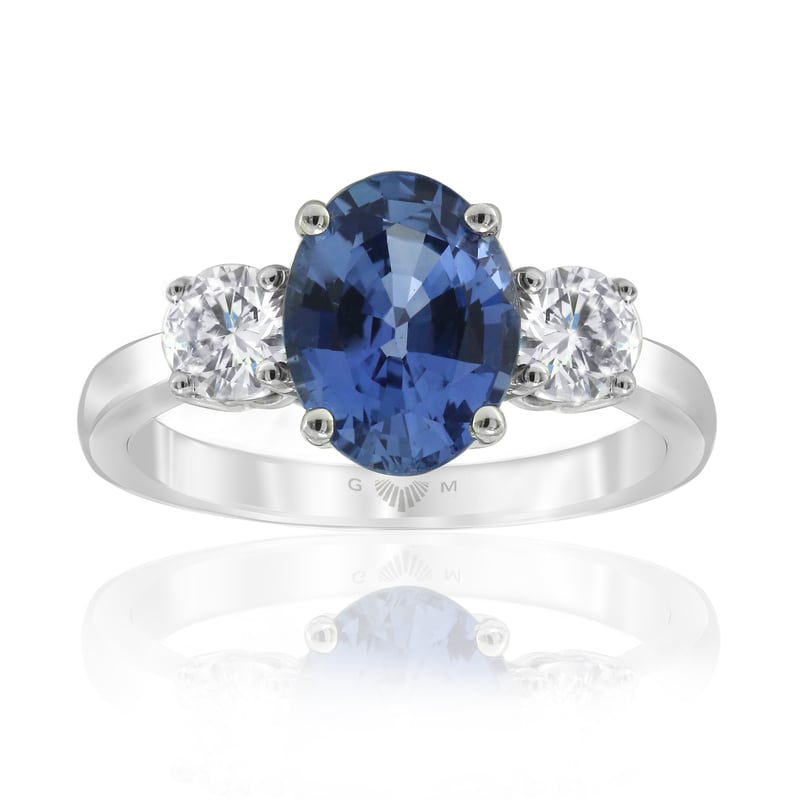 Tria Oval Cut Sapphire & Diamond Ring
Designs such as the Embrace 1.20ct Oval Cut Diamond engagement ring, with marquise-shaped and round diamonds on either side of the oval centre stone, are a perfect example of this direction.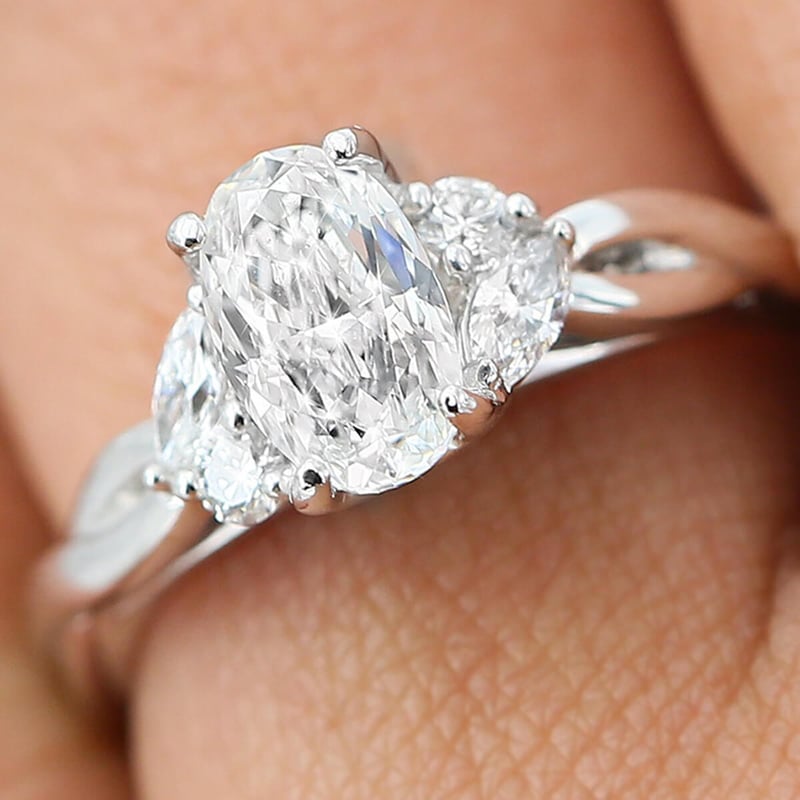 Embrace Oval Cut Diamond Engagement Ring
THE CHOICE OF METAL
We are expecting to see a rise in the popularity of Yellow Gold amongst our clients throughout 2022. The popularity of Rose Gold will remain strong, with White Gold remaining the most popular.
WHICH WEDDING BANDS WILL BE POPULAR IN 2022?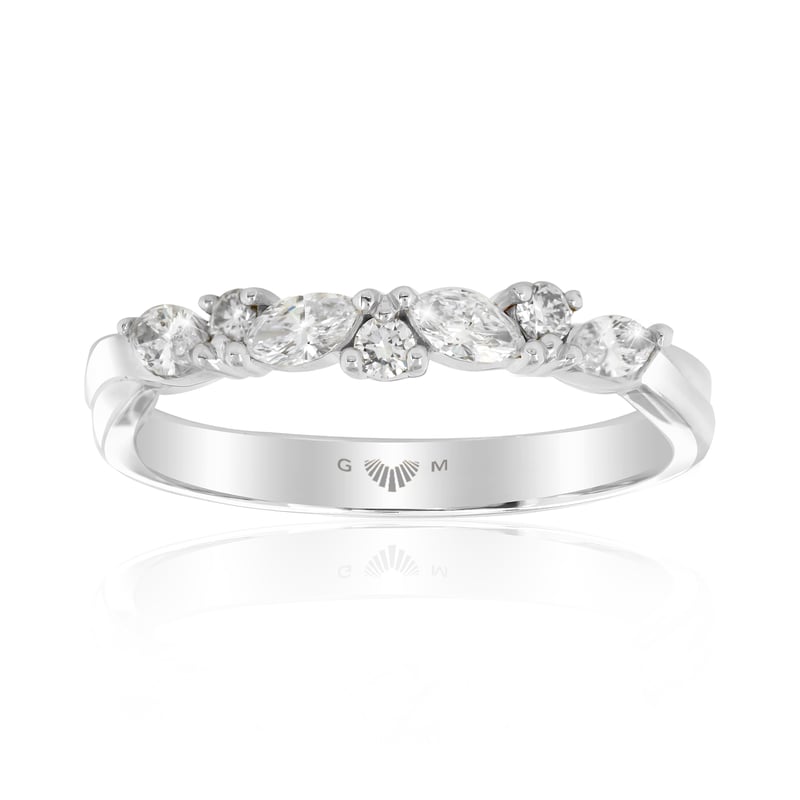 Embrace Marquise & Round Brilliant Diamond Linea Ring 0.32ct
Gorgeous fancy-shaped diamonds can be taken into your wedding band with the Embrace Marquise & Round Brilliant Diamond Linea Ring. The inspiration for the delightful wedding band lies in Celtic knots and twisting vines. The vine is represented in the White Gold twisted band, the mixture of round and marquise diamonds perfectly complements engagement rings that include either round or fancy shaped diamonds. This gorgeous piece is also available in Yellow Gold.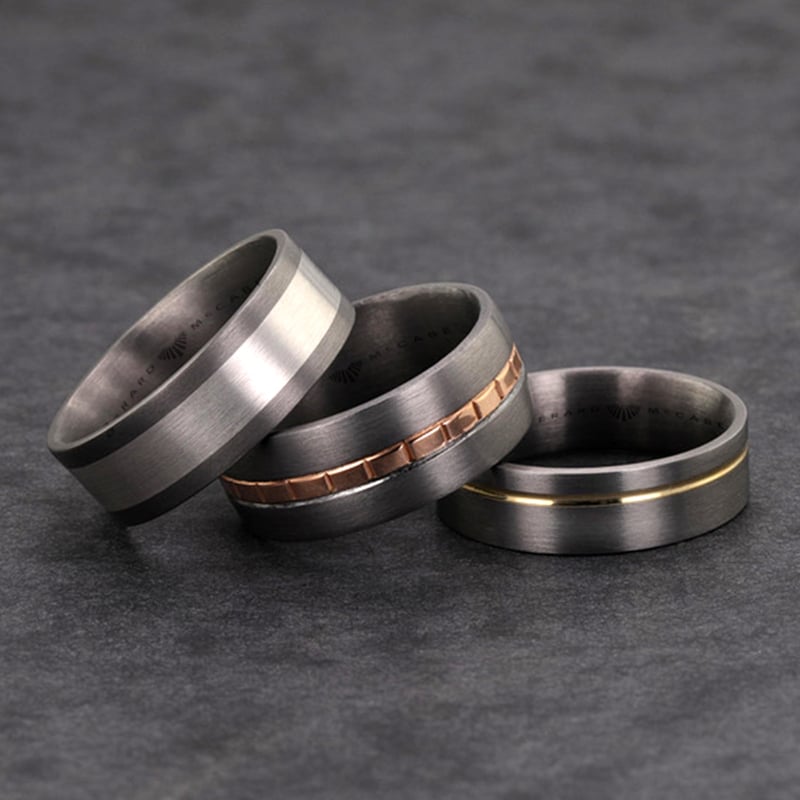 Tantalum wedding bands are our top pick for men's wedding bands for 2022. Tantalum is a strong dark metal that can be beautifully finished with yellow, rose or white gold.
To find out more about the Engagement ring trends of 2022 and for guidance selecting your most perfect Engagement ring, visit our online store or make an appointment with one of our friendly sales consultants. This can be done in-store or from the comfort of home via video consultation, over the phone or by email.