Do you think it might be time to buy the perfect ring for your special someone? You know it's time, and you need to purchase that perfect engagement ring.
Our Adelaide diamond boutiques offer a vast selection of beautiful engagement rings. Come into our Rundle Mall or Adelaide Arcade boutiques and discover our engagement ring selections and show your loved one just how much you love them.
We have gathered five of the best selling diamond engagement rings in our Adelaide boutiques...
1. CELESTE ENGAGEMENT DESIGN
Discover the romantic design of the Celeste ring style. It is classic and refined with subtle natural curves incorporated into the setting and the curvature of the band. The band tapers gently inwards as it approaches the central setting, thus drawing the eye straight to the beautiful fancy-shaped diamond. An important design feature of this ring is that the setting holding the diamond is in direct contact with the finger. The ring finger has a vein that runs directly to the heart. This romantic design element connects the diamond directly to that vein.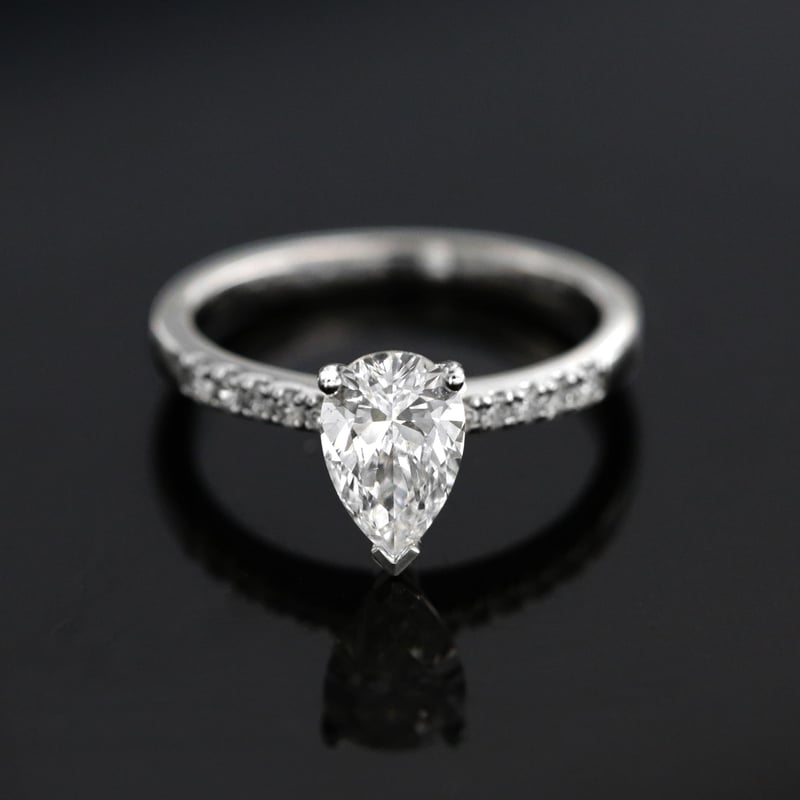 Celeste Engagement Ring
2. EMBRACE ENGAGEMENT DESIGN
The Embrace engagement ring design draws inspiration from Celtic knots and vines and suits both oval cut and brilliant-cut diamonds. Embrace rings are specially designed to partner with the Embrace Linea ring or the Infinity Linea ring. These unique wedding ring designs fit perfectly alongside the Embrace design, making it not only a gorgeous statement but also comfortable and durable for everyday wear.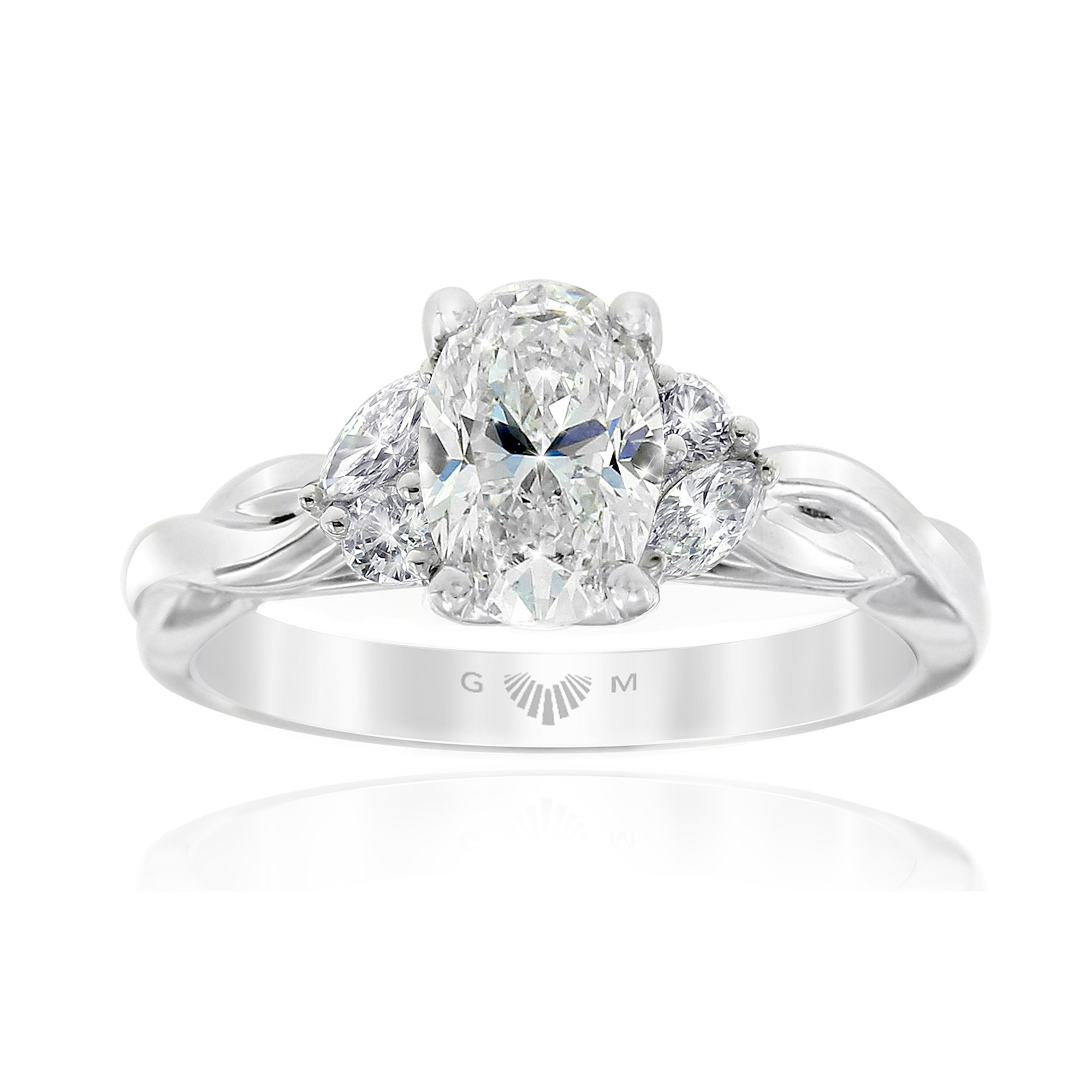 The Embrace Engagement Ring
3. AURA ENGAGEMENT DESIGN
Is this your perfect partner in love? Aura rings are specially designed to partner with the Aura Linea diamond band. The Aura Linea diamond band sits flat alongside the Aura ring, passing underneath the Halo. This makes the Aura diamond ring a perfect choice for an engagement ring. You also can create a stack of Aura and Linea rings.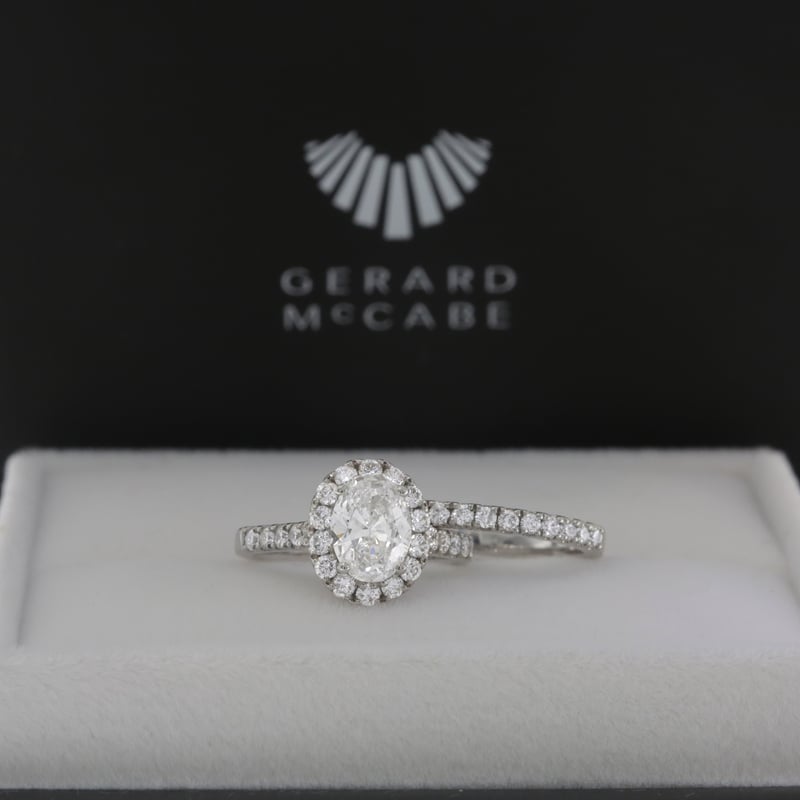 Aura Engagement & Linea Ring
4. TRIA OVAL CUT SAPPHIRE & DIAMOND RING
Say I do with a vibrant blue Sapphire, the gemstone of choice amongst royalty such as Lady Di and Kate Middleton. Sapphires are a popular choice for engagement rings, the Tria collection features brilliant Oval Cut Sapphires accented with stunning diamonds. A finer band accentuates the natural beauty of the gemstones, making this ring a popular choice amongst our clients.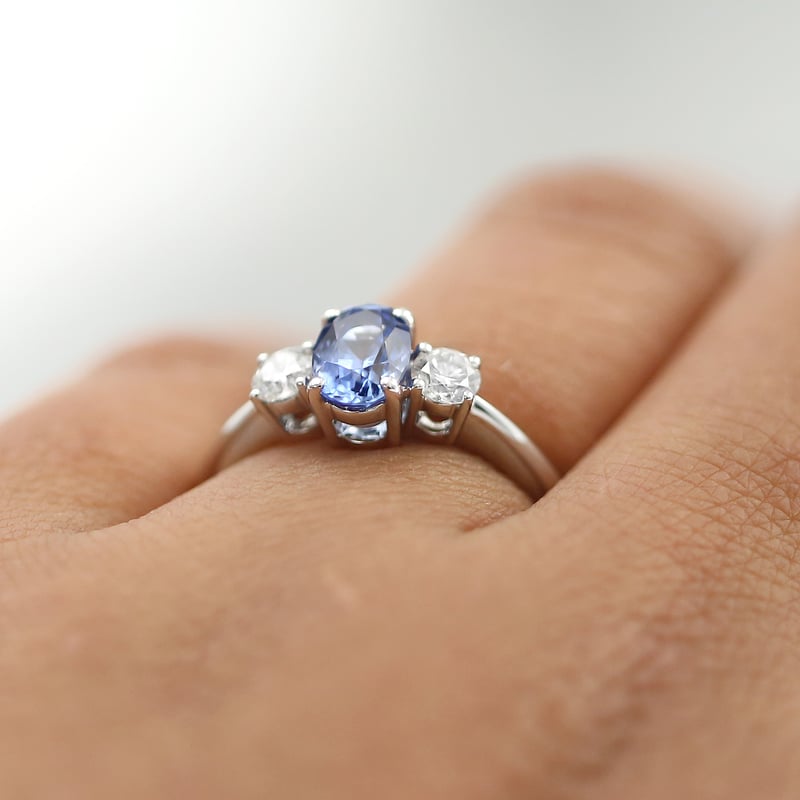 Tria Oval Cut Sapphire & Diamond Ring
5. CLASSIC 6 CLAW ROUND BRILLIANT CUT DIAMOND ENGAGEMENT RING
When it comes to your forever ring, sometimes less is more. The popularity of the Classic 6 claw round brilliant cut diamond has not waned. Gerard McCabe has created the perfect classic diamond engagement ring, both elegant in its simplicity and enduring in its design. The best part about this design is its versatility you, or your partner, can customise this ring with a variety of matching bands to make the Classic Bridal set uniquely yours.
Now that you are ready you might like to visit us. Our team will take the time to sit down and help you discover the perfect engagement ring for your loved one. At Gerard McCabe, finding the perfect fit is essential to us, which is why we take the time to get it right. We can help you on your way to discovering the ideal engagement ring.
Book your consultation with an engagement ring specialist in Adelaide today.