Aquamarine is a gem that invites you to dive deep and immerse yourself in its cool blue beauty. An ethereal gem, it is the birthstone for March and the traditional gift given to celebrate 19 years of marriage. Join us as we cast the spotlight on this exquisite gemstone.
Aquamarine is a member of the Beryl gemstone family. Other well known Beryl gems are Emerald (green), Morganite (pink), and Heliodor (yellow). It is so named from the Latin words aqua and marina because of its sea water colour, and hence it became a talisman of sailors. Aquamarine is fabled to bring good luck and protection.
Gemstones are often attributed to mystical qualities and aquamarine is said to enhance the happiness of marriages. Perhaps this is why this stunning stone is the traditional anniversary gift for 19 years of marriage.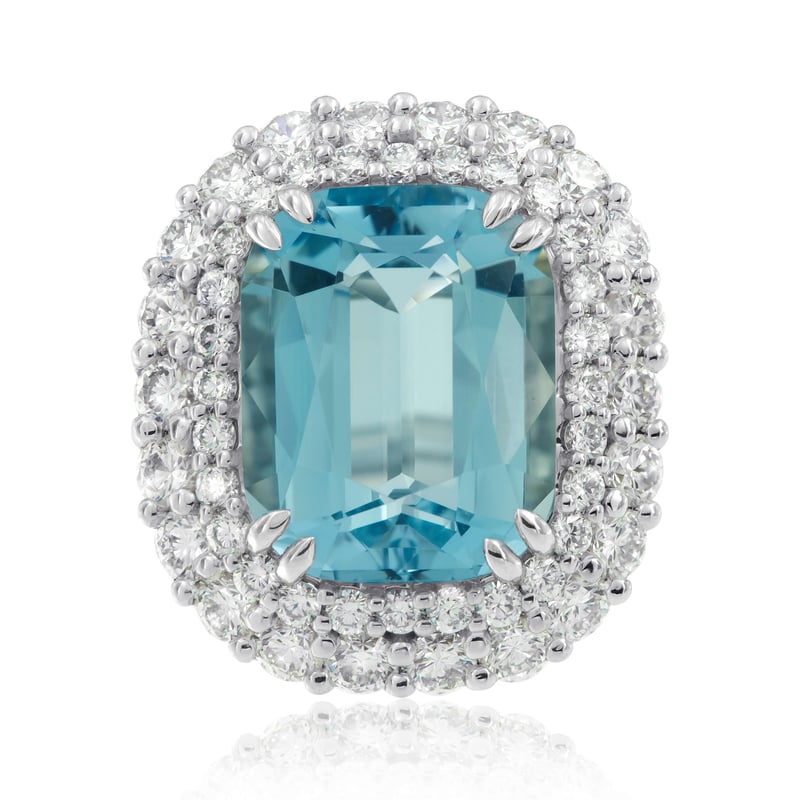 Arnia 8.47ct Aquamarine & Diamond Dress Ring
Look up at the radiant blue of the sky or to the deep blue of the ocean, Aquamarines shine over an exceptional spectrum of blues. A beautiful stone, the gems with a stronger intensity of colour are highly desirable and are often set in elaborate, fine jewellery designs.
Designers and women across the world love it for its exquisite blue shades and different cutting potential. Polished Aquamarine gemstones are cut from large crystals, which makes them the perfect choice for large cocktail style rings. - Nazanin, Design Director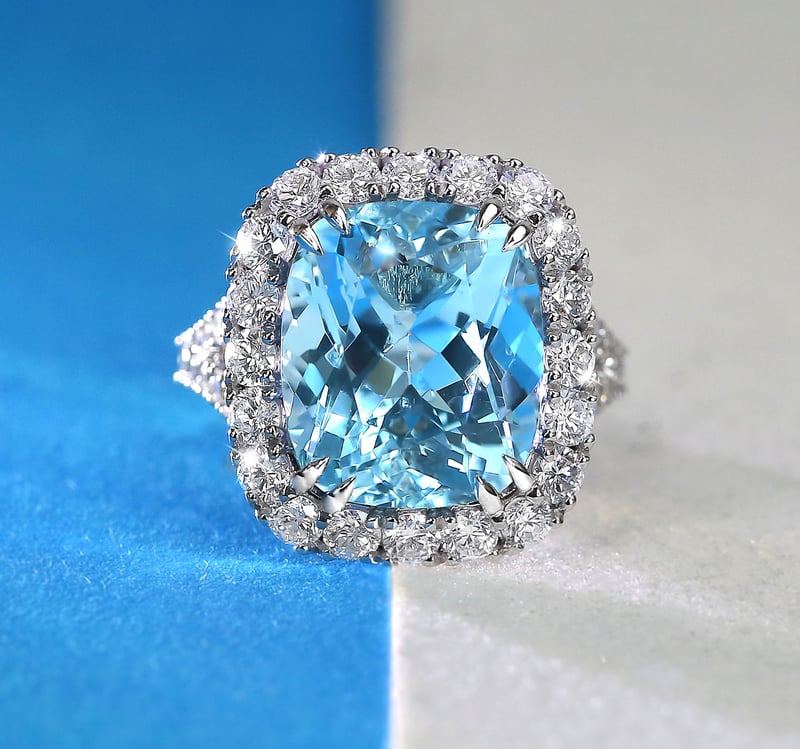 Aquamarine Halo Style Dress Ring

A timeless gem, Aquamarine has been a gem of choice over the years, with gorgeous gems appearing occasionally in our Antique and retro jewellery collections. Now a favoured stone in our modern jewellery collection, the aquamarine gem is beautifully accented by white gold and diamonds.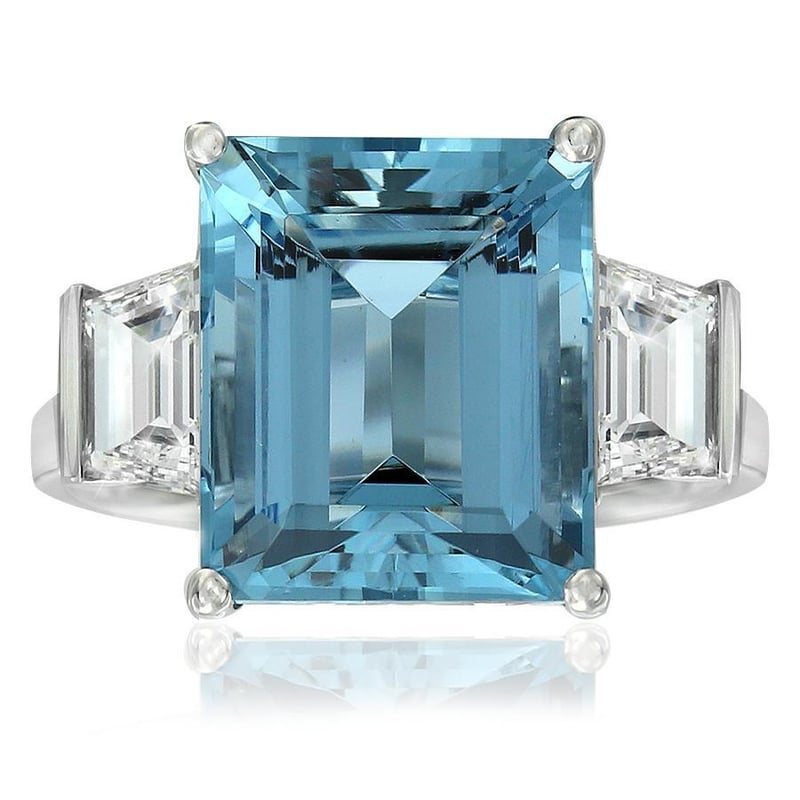 The Gerard McCabe team invite you to discover these glorious gemstones at either of our Adelaide jewellery stores or discover our current Aquamarine collection in our online store.
Whether you're looking for a gift for someone special, or for yourself, the breathtaking Aquamarine gemstone is the perfect token.