Diamonds are special, but Pink Argyle Diamonds are beyond rare.
WHERE DO ARGYLE PINK DIAMONDS COME FROM?
Uniquely Australian and highly coveted, Argyle Pink Diamonds come from the now closed Argyle Diamond Mine. Located in a remote corner of the East Kimberley Region of Western Australia, it lies 3,040 km from Perth, with the Argyle Diamond Mine closing in November 2020, Pink Diamonds are rarer than ever.
WHAT MAKES THESE PINK STONES SO SPECIAL?
Pink Argyle Diamonds come in a range of tones, shades and hues, naturally, this makes them a sought after choice for those looking to create a bespoke engagement ring or a unique piece of jewellery. Nowhere else in the world will you find pink diamonds with such intensity and range of colour.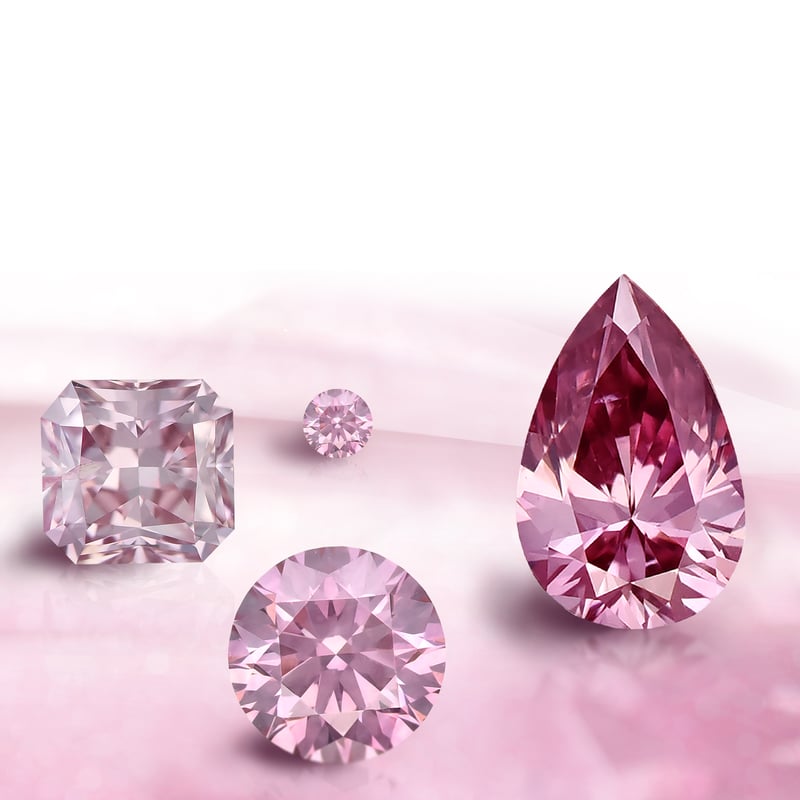 YET ANOTHER RARITY
Argyle Pink Diamonds are among the most sought after diamonds in the world, coveted for their rarity and revered for their exquisite beauty. Argyle Pink Diamonds were cut in Australia, occurring at Argyle Pink Diamonds' state-of-the-art Perth cutting and polishing facility. It is here that diamond artisans with over 100 years of combined experience handcrafted the finest of Argyle's pink diamond production above 0.20 carats.
WE INVITE YOU

Gerard McCabe invites you to purchase a stunning piece of Argyle history. With the Kimberly mine now closed, there is no better time to own your own Argyle Pink Diamond. Almost as rare as they are beautiful, now is your chance to marvel at the exquisitely stunning Argyle Pink Diamond collection. Diamonds may be purchased to keep as a priceless collector's item or talk to our Design Director Nazanin who can create a stunning bespoke piece for you. Experience the stunning beauty of Pink Argyle diamonds and own a truly collectible piece of history with our spectacular collection.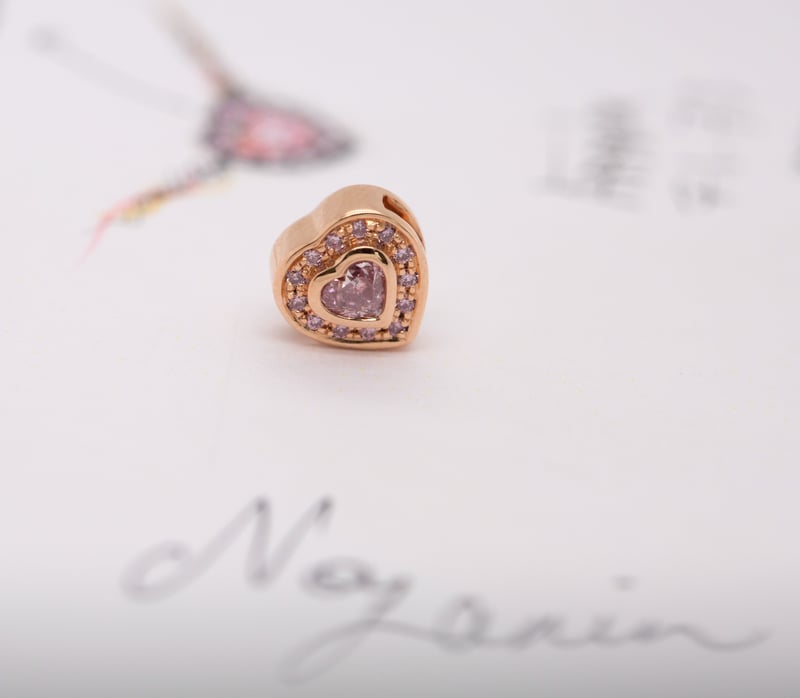 Make a booking through our Pink Diamond concierge and discover our current collection on offer, privately view and select from our top-quality Certified Argyle Pink Diamonds, including Argyle Tender diamonds, along with a selection of fancy coloured diamonds. You have the option to purchase diamonds only or work with our Design Director to create your bespoke jewellery piece using your purchased gemstone.
Design your own, one-of-a-kind jewellery piece with Gerard McCabe's Award-Winning Design Director, Nazanin. Starting with an initial free consultation, she will work with you to explore your jewellery design ideas. Once you engage us to create your perfect jewellery piece, your ideas will be immortalised on paper, hand-drawn to perfection and with the utmost detail.