Our team at Gerard McCabe Jewellers are celebrating ten years since the release of the breathtaking Classic Engagement Ring. A decade later, Solitaire Engagement Rings are as popular as ever. Many select this engagement ring for its versatility and breathtaking nature. They aren't the only reasons Gerard McCabe believe it's the perfect surprise proposal ring…
Classic in every sense
Elegance and sophistication are two words used to describe the mesmerising characteristics of the Solitaire Engagement Ring. The simplicity in the design and minimalist look makes it versatile for any woman's taste. Whether she likes antique or vintage or appreciates modern jewellery, the Classic Solitaire is a sure-fire hit no matter her personal preferences.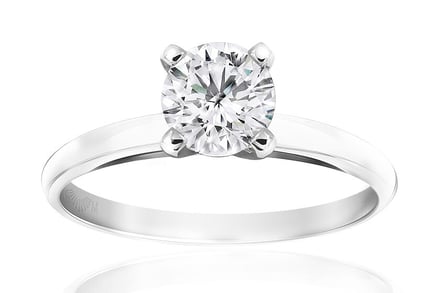 Focus on what shines
When it comes to popping the question, it can be a daunting task in itself. So when you're choosing the ring, select something she's sure to love. The design of the Classic Solitaire Engagement Ring is in the perfect proportions. Drawing her eyes to the sparkling, central diamond - no matter the size of the gemstone you select. The minimalist design of Gerard McCabe's Classic Engagement ring promises sophistication; a timeless design that genuinely allows the diamond to shine.
As Timeless as Your Love
Given its longevity and popularity, the Classic Solitaire Engagement Ring is one that will simply never date. Jewellery, as with fashion, has many trends that faze in and out, different metals and shapes of diamonds, the solitaire ring design has outlasted them all. Our Classic ring has been designed with strength and durability to outlast your love, to be handed down to future generations. With this in mind, it's a safe bet if you're struggling to select an engagement ring.
Take her breath away
Surprise her with a ring she can personalise with wedding and anniversary bands. The Classic Solitaire Engagement Ring offers a variety of matching wedding bands that are designed to fit with this ring perfectly. If your partner has a preferred style or wants to add her own personality to the bridal suite. We can help her mix and match wedding bands which means the Classic Solitaire is the perfect engagement ring to take her breath away.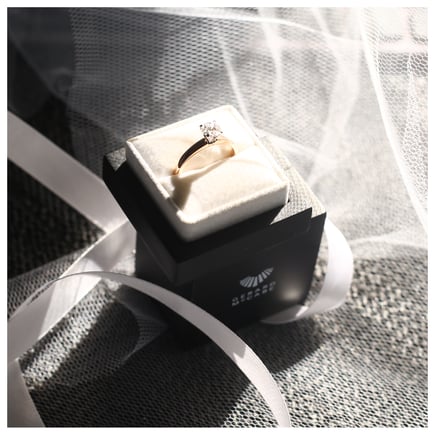 To discover more about the Gerard McCabe Classic Solitaire Engagement Ring, or to learn more about the range of matching wedding bands, contact one of our Adelaide boutiques.